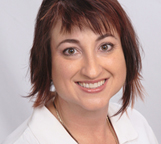 Meet Dr. Dana Turnbull, Ph.D.
Dr. Turnbull is a Psychologist with training focused in Clinical Psychology with Cognitive-Behavioral Psychotherapy specialization. Since entering private practice, she has focused her practice & continuing education upon Eating Disorders, & has become a Certified Eating Disorder Specialist (International Association of Eating Disorders.) READ MORE »
CURRENT SERVICES
Current services include psychotherapy and some psychological assessment. Dr. Turnbull also treats a variety of concerns such as depression, ADHD, anxiety, & bipolar disorder. READ MORE »
APPOINTMENTS
To schedule an appointment, please call (817) 571-2899. Hours are by appointment only. READ MORE »
Do you accept insurance?
Yes! I accept insurance plans. You can find a list of accepted plans and more details on our accepted insurance page.
Who do I contact for emergencies?
If you are in immediate danger, contact 911 for assistance. For a list other emergency numbers, please view our emergency numbers page.
What are Dr. Turnbull's specialties?